Prescription Medications
Palm Harbor, Florida - Prescription Medications
St. Mary Pharmacy in Palm Harbor, Florida can fill your prescription medication quickly and accurately. Place your orders online now!
We can fill prescriptions and will even deliver them to you upon request. Prescription Meds available at St. Mary Pharmacy:
Allergy Medication
Cholesterol
Anti-Inflammatory
Gastrointestinal
Antiviral
Hormone Imbalance
Gingivitis
Analgesics
Anti Psychotic
Heart / Cardiac
Diabetic Management
Anti-Depressant
Food Supplements
Antifungal
Asthma
Glaucoma
Parkinson's Disease
Cancer
Anti-anxiety
Antibiotics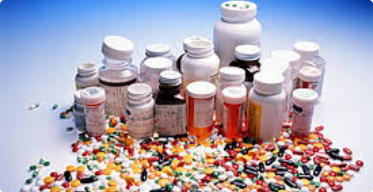 For the Self-Pay patients, St. Mary Pharmacy prices are always cheaper than the prices in the chain pharmacies by 50% or even more St. Mary Pharmacy is your way to save more money.