5 Pieces of Advice to Live a Healthy and Happy Life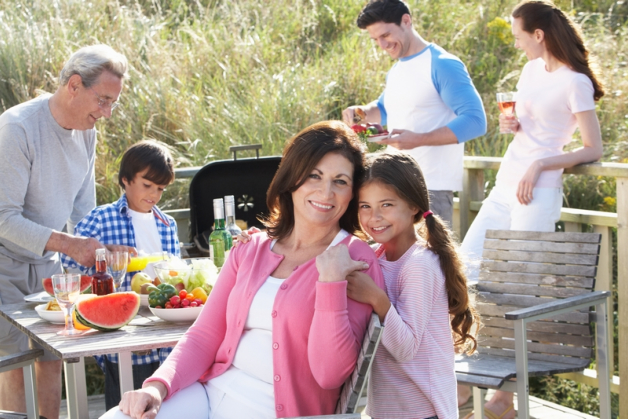 Achieving good health and happiness is one of the most sought-after goals in life. But how can we accomplish it anyway?
It sounds obvious. Eat a well-balanced meal, get enough sleep, drink more water, exercise regularly, stay positive, and your life will improve.
It is human nature to delay things we perceive as difficult. While there's no shortcut to a healthier and happier you, these tips from St. Mary Pharmacy is just close enough! We're listing down simple steps that can make a huge difference in your lives. So, revisit your lifestyle, make necessary changes, and live healthier and happier with these tips:
Spend quality moments with your loved ones
It's inarguably one of our biggest sources of happiness. Having regular interactions with your family and friends can boost your sense of purpose and well-being. Loneliness is an ultimate kill-joy. Be socially fulfilled and connect with your loved ones as often as you can.
Stay positive
Being optimistic is contagious. While positivity nourishes your outlook in life, it also inspires others to do the same. Having a sunny disposition is beneficial to your immunity and overall health, too. What your body thinks, your body believes!
Have an exercise routine
Though exercise is considered one of the most challenging lifestyle changes, its many benefits will always justify the means. Regular exercise can keep your body in check, from achieving your weight loss goals to pacifying your stress. It also wards off many life-threatening diseases like hypertension and heart failure. There are several ways to achieve your daily exercise needs even without hitting the gym. Jog at least 30 minutes, do jumping jacks, or go swimming for a change of routine.
Chase your personal interests
Passions bring satisfaction. What are your hobbies? Are you pursuing them now? Avoid burying yourself from work pressures. Explore and enjoy the world by doing the things you are passionate about.
Seek regular health screenings
Check-ups are important. Regular doctor visits can help identify problems before they start or make immediate interventions to improve health outcomes. Take charge of your health by getting the right health services, screenings, and treatments.
St. Mary Pharmacy, a Pharmacy in Palm Harbor Florida, can help you with any of your health supply needs. Please feel free to ask us about our pharmacy services in Florida by calling 727-773-9000. Drop by our drugstore in Palm Harbor, Florida from Mon-Fri at 9:00-6:30pm and Sat at 10:00-2:00pm.
The Takeaway
Improving your lifestyle and embracing a positive life comes with significant, lasting benefits. You don't need to wait for another year before deciding to make a resolution, as you can make simple changes at any time. In fact, it won't cost you money or time to live the good life – just a little inspiration and motivation.
What are your lifestyle goals and how do you achieve them? We'd like to hear your thoughts in the comments. If you can share additional tips you can add to this list, all the better!
Spark an inspiration and uplift someone's day. Go ahead and share this post with a loved one who needs a little pick-me-up!