6 Ways You Can Help Improve Your Senior's Medication Adherence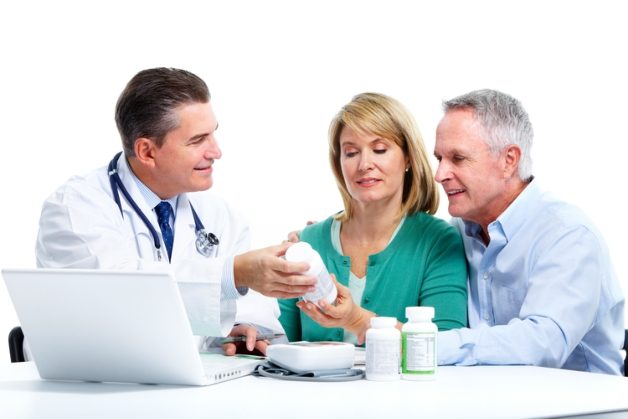 It is alarming to know that many older adults fail to take their prescriptions or follow their doctor's instructions. Could your senior be one of them?
Taking multiple drugs for different conditions (a.k.a. "Polypharmacy") is very common among older adults. But no matter how ordinary it seems, this raises potential health risks too.
St. Mary Pharmacy, a provider of pharmacy services in Florida, continues to raise awareness on the importance of medication management. Patients can benefit a lot from their medications and improve their chances of a better health outcome when they take them exactly as prescribed.
Improving your medication adherence gives you the full benefit of your prescriptions:
Improves your chances of enjoying a better health
Reduces your risk of hospital re-admissions
Prevents infection relapse
Avoids spreading the disease within your household
Slows down or cures a disease progress
Improves better management of your health condition
Saves money from costly health services
The big question is how?
Here are ways you can help improve your beloved's adherence to their prescribed medication therapies:
Know the medication profile
Read the label and be informed on the potential side effects and interactions. This alerts you to any health changes upon starting their medication therapies and spot warning signs that warrant an immediate medical response.
Check if the dosage is age-appropriate
A senior's body metabolizes foods and drugs differently than it used to. Thus, they can be prone to developing drug sensitivity and adverse effects.
Monitor your senior's medication management
If your older adult shows sign of forgetfulness or confusion about their medications, step in and supervise their medication needs. While having a good reminder system can be advantageous, seniors with cognitive impairment may still have a hard time coursing through their therapy needs on their own.
Have a medication list – and take it with you during every doctor or pharmacy visit
The more information your health provider has, the more they can identify and prevent any drug-related health scares. Don't forget to update this list every now and then.
Limit the number of your health care providers
It is important to have interdependence between your senior's primary care provider and specialists to establish a coordinated care. Choosing a single Pharmacy in Palm Harbor Florida for your beloved's medications improves patient care outcomes and reduces the risk of drug-related problems.
Talk to a pharmacist
Don't shy away from seeking an expert's advice for your senior's medication concerns. Learn more about your drug profile and get additional tips on medication management. If you have issues with your prescription, talk to us so we can help you find a solution that works for you. Please feel free to visit our drugstore in Palm Harbor, Florida to consult with our pharmacists. You can also call us at 727-773-9000 for your inquiries.
How Do You Fare?
We'd love to know which of these tips work for you and your loved ones. If you have pieces of advice you can share with the community, please feel free to tell us in the comment section below.