Blog
7 Tips And Tricks When Buying And Taking Prescription Medications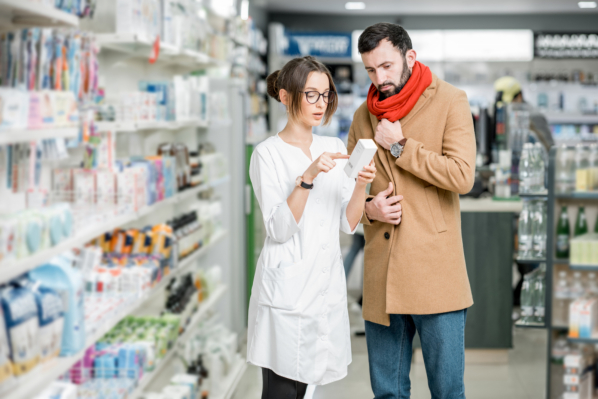 We at St. Mary Pharmacy offer you seven tips and tricks you can use when you buy and take your prescription medications.
Find ways to save on your purchase of prescription medications
Healthcare costs soar high with the purchase of expensive prescription medications. You have to find ways to save on your prescriptions without sacrificing your health. You can try the following:

Take advantage of discount programs
Buy medicines directly from the manufacturers
Check if generic prescriptions are available

As much as possible, use only one pharmacy for all your prescriptions
If you need to take multiple prescriptions, try getting them from a single drugstore in Palm Harbor, Florida. This way, you can take advantage of discounts that they give to high volume buyers and patrons. At the same time, they will also have information on your medication with them, making refills faster.

Read the labels before buying
Medicines are required to have labels on them where crucial information can be found. The labels also present the guidelines on the proper usage of the medication, along with the expiration date. Make sure to read the labels before making your purchase.

Update your medications list
Every time you are prescribed with a new medicine, add it to your medications list. Keep an updated list of your prescriptions to help your healthcare provider monitor your intake.

Never share medicines with anyone
Your doctor prescribes you with medicines that can help treat your specific condition. Since these drugs are for your unique health needs, never share them with anyone.

At the same time, do not borrow or take another person's medicines. You do not know what these medications can do to your body or how they might endanger your health.

Store or dispose of medicines properly
Read the label to know the proper storage and disposal of medicines. This prevents the likelihood of children, pets or strangers accidentally swallowing them, causing health problems.

Talk to your doctor or pharmacist for questions
If you have questions about your prescriptions, visit your doctor or a pharmacy in Palm Harbor, Florida. A healthcare professional can review your medications and determine how they work for your situation.
Check out our wide array of prescription medications and other pharmacy services in Florida.