3 Common Medication Errors Among the Elderly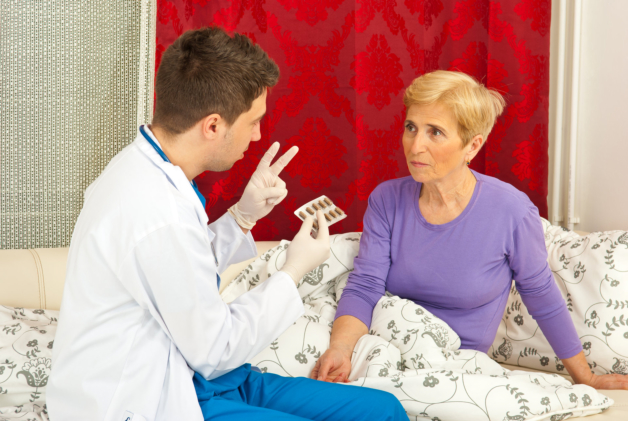 Millions of seniors are living with a chronic disease. According to the National Council of Aging, over 80% of the elder population, adults aged 65 and over live with at least one chronic disease while 77% live with at least two.
Seniors living with different health problems require medications to improve their function and maintain a better quality of life. It is, therefore, not surprising to find many seniors committing medication errors. Managing multiple medications can be very difficult.
The goal of taking medications is to promote good health, however, when misused it can lead to serious health consequences instead. A medication error can critically put a senior's well-being at risk. Our drugstore in Palm Harbor, Florida, hence, educates our clients on the three most common medication errors that affect many elderly:
Overdose
Taking a medication more than its prescribed dosage is common among the elderly. When a senior loses track of their medication intake, they usually take another dose forgetting that they already took one earlier. This situation is very common, especially for seniors with memory problems.
Wrong Medication
It can be easy to confuse one medication over the other, especially if both pills look alike or have identical names. Seniors with poor eyesight experience confusion, frequently resulting to the intake of the wrong medication.
Drug to Drug Interaction
Not all medications can be taken together. There are certain drugs when mixed together cause adverse interaction. Seniors who take multiple medications at once are at a higher risk of a drug to drug interaction.
All of these can be prevented with effective communication and coordination among the seniors' healthcare team. This includes the doctor, pharmacists, caregiver, and other medical professionals as well as their family and friends.
A high prevalence of medication errors among the elderly is due to the accumulation of different factors. Learn about how you can reduce your elder loved ones' risk of medication errors. Our pharmacy services in Florida include free private consultations. St. Mary Pharmacy can help you come up with a personalized solution tailored to your senior loved one's condition.